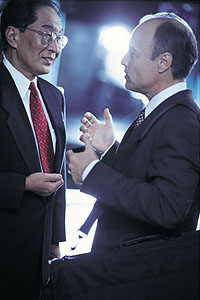 Body Language of Your Interviewers
Observing the body language of your interviewers is as important as being aware of your own body movements. The body gestures of your interviewers can give you an indication of how well you are coming across to them. This can serve as a signal to change your approach at an early stage before they give you the thumbs down.
For example, when you did something that displeases the interviewers, they will show their annoyance through body language. When they sigh, shake their heads, look down, or fold their arms and lean back, you can take this as a sign of discontentment or irritability. The interviewers might not consciously notice that theyre exhibiting their body movements at first, so you still have a chance to shift your strategy.