Understanding Body Language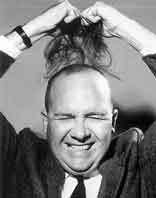 A basketball coach whose team loses by a point may say "Aaarrrrrrr!" or he may just keep quiet while making certain body movements that indicate how disappointed he is. Here are some hints that indicate frustration.
They are scratching/rubbing the hair or the back of the neck.
You often hear the word Tsk.
They kick the dust or air.